Сommunity and private tours returning April 21st!
Welcome to Alphabet Treehouse Childcare Centre!
Our childcare centre offers:
Infant, Toddler and Preschool rooms
A brand new state-of-the-art facility designed to ensure child safety and development
Extracurricular activities such as French, music, art, creative movement, yoga and much more
Organic and locally-grown seasonal meals
Qualified and well-trained Registered Early Childhood Educators
Three playground areas separated by age groups - cumulatively the largest in the GTA
Parking for easy pick-up and drop-off
Large indoor gym space for physical activity and development
Innovative approach to renowned Reggio Emilia early childhood education philosophy
Environmentally friendly, non-toxic materials that are safe for children
A convenient location in Toronto's upscale Midtown area
An online and downloadable app interface which provides parents with instant updates, reports and photos of their children throughout the day.
Easy access to TTC and Hwy 401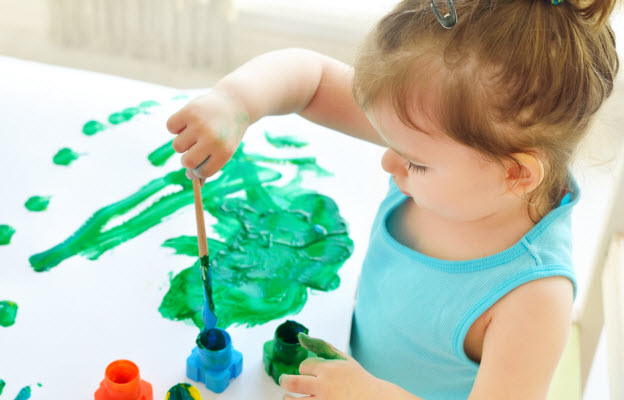 So despite everything, it is permissible to think that creativity or rather learning and the wonder of learning ... can serve as the strong point of our work. It is thus our continuing hope that creativity will become a normal travelling companion in our children's growth and development.
Let's Explore Alphabet Treehouse Childcare's Programs
Infant
The Alphabet Treehouse infant program provides an opportunity for children to observe, interact with, and explore their surrounding environment.
Small group sizes allow for children's individual needs to be met and for skills to be developed. A safe, loving, and stimulating environment is the key to our infant program.
Toddler
Following the infant program, your child will enter our toddler classroom. At this stage in their lives, curiosity and learning will become more prominent. This is why the toddler program is designed to guide children as they develop this greater sense of curiosity and understanding.
Learning self-help skills is an important part of the toddler curriculum.
Preschool
The preschool program is the final stage of childcare at Alphabet Treehouse.
The focus of this program is on developing skills, through daily experiences, which will foster children's interests and inquiry by listening and becoming active learners in their space and environment. We teach children communication as well as emotional regulation skills which are crucial to social development in the next stage of their lives.
VIRTUAL TOUR IS AVAILABLE NOW!